Find your daily balance and resilience with a comforting botanical blend to help you feel calmer and grounded. Blue lotus, cacao, lavender, and full spectrum CBD will support a healthy Endocannabinoid System promoting hemeostais and restoring balance.
Tree nuts, dairy, artificial ingredients, and fillers.
Spagyric Extracts – Utilizing a rare and ancient extraction method, the calming ingredients in our balance capsules are obtained by using fundamental elements of nature to create a "maximum plant extraction" that contains high levels of natural calming compounds.
Blue lotus – This medicinal plant was sacred to the ancient Egyptians for its ability to connect one to the Devine, and induce higher states of consciousness.
Lavender – It is reported that lavender increases alpha brain waves that decrease anxiety and brings upon a better mood.
Cannabidiol – With the potential for reducing anxiety and enhancing calm, many experience feelings of relaxation in both the mind and body.
Cacao – thanks to its high levels of the stress-reducing substances valeric acid and magnesium, cacao can benefit both mood improvement and stress reduction.
All of our products are designed, tested, batched and packaged in the USA.
This product is made in a facility that is GMP-certified through the Natural Products Association, NSF (Certified for Sport) and UL (Management System ISO 22716-2007).
Tested. Verified. Transparent. We use best-in-class 3rd party ISO/IEC-accredited laboratories to ensure every batch of our products for consistency, quality, purity and potency.
See Certificate of Analysis below for full potency results: Inner Balance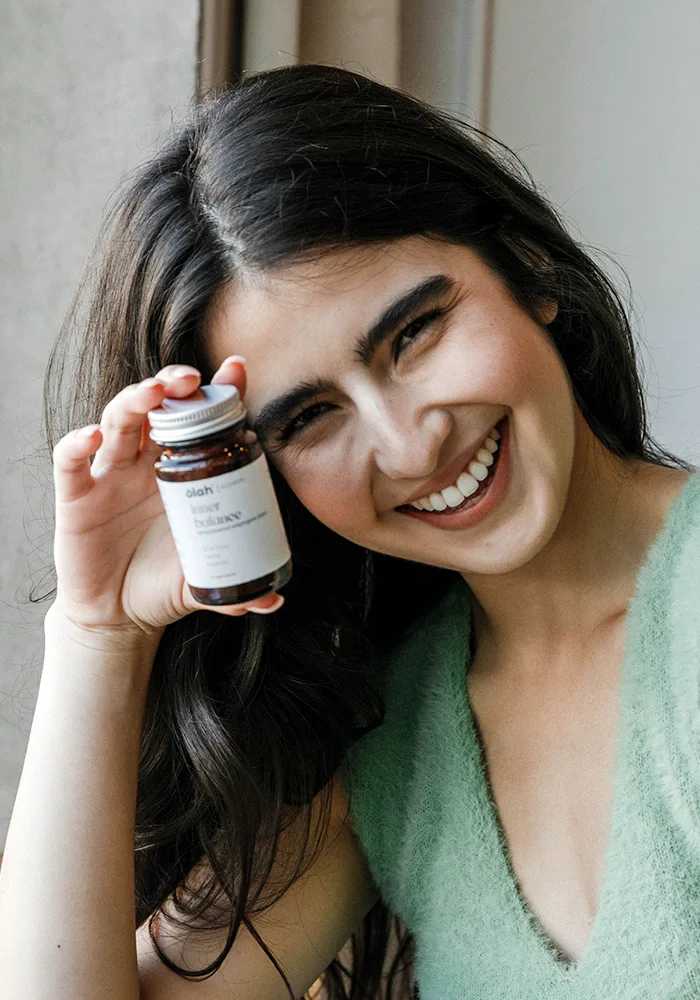 Blue Lotus

It's a natural anxiety reliever and sleep aid. It can influence mental state helping you feel more calm, positive, and grounded.

Cacao

This superfood is rich in antioxidants, minerals, and vitamins helping reduce stress and boosting your overall mental health.

Lavender

With many different chemical compounds that positively affect your body, lavender can support healthy sleep, and improve mood, anxiety and depression symptoms.

Cannabidiol

This hemp-derived cannabinoid stimulates the Endocannabinoid System supporting homeostasis in the body and a feeling of balance and calmness.